If a court order requires you to pay child support, the payments that you owe and the length of time you are obligated to make them are determined by California state law. In almost every case, the law mandates that child support payments are automatically garnished from your wages and distributed to the custodial parent to help cover your child's physical, medical, and educational needs.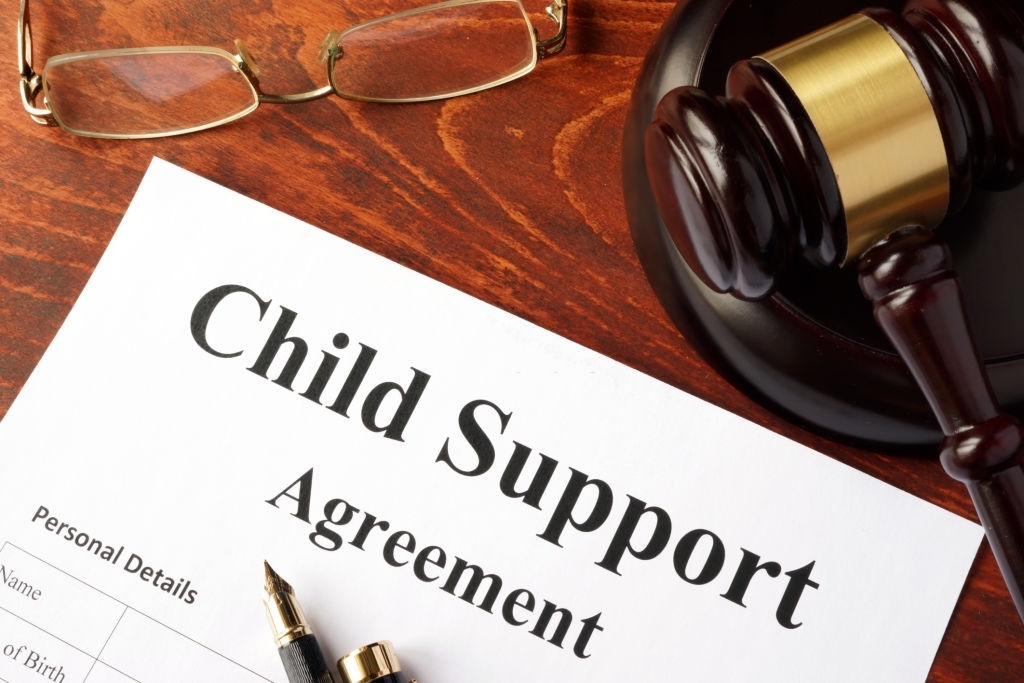 It is crucial that you understand California's child support guidelines so you know when to expect the discontinuation of your child support order and how to prepare. Learn about child support termination below, then contact Paula D. Kleinman if you have questions about your child support obligations.
Does Child Support Automatically Stop at 18 in California?
Many parents mistakenly assume that child support payments automatically end when their child turns 18. However, child support does not automatically stop at 18 in the state of California. Child support orders in California are legally enforceable until the child turns 18 years old, and parents are obligated to continue paying child support according to the terms of the order until the child's 18th birthday. There are certain exceptions to this rule:
If the child is 18 years old, attending high school full-time, and is not self-supporting, the child support order remains enforceable until they graduate or reach the age of 19, whichever comes first.
The duty to pay child support ends if a child becomes legally emancipated by obtaining a declaration of emancipation from the court, entering a valid marriage or domestic partnership, or entering active military duty.
If a child is incapacitated, and this prevents them from earning a living or gaining sufficient means to live independently, the parents have the duty to pay child support for a child of any age.
The duty to pay child support ends if the child passes away.
It is important to note that even after you no longer have a duty to pay ongoing child support, your local child support agency will continue enforcing the court order until you have paid all past-due support in full. Failure to pay in full or in a timely manner when you have the means to do so can result in the court charging you with Contempt of Court for non-payment of child support. The penalties for a conviction include wage garnishment, fines, community service, garnishment of bank account funds, sale of your property, or payment of delinquent support from other funds, such as unemployment benefits or pension plans.
Why Is My Employer Continuing to Garnish Wages for My Adult Child?
Your employer is legally obligated to continue withholding wages until they receive a Terminated Income Withholding Order (FL-195). If you have a child support order established by the court but neither you nor the other parent has contacted a child support agency for help enforcing the terms of the order, this is referred to as a "private" case. Private cases do not automatically involve Child Support Services, but the state will still process payments by withholding wages from the paying parent.
In a private case, you are responsible for obtaining the proper form, having this form validated by the judge, and mailing, faxing, emailing, or hand-delivering it to your employer. After you have filed the required documents to terminate child support payments, you should follow up with your employer's payroll department to ensure receipt of these documents. If your employer has questions about your request or requires further verification, they can contact your local family court.
How Can I Modify an Income Withholding Order?
Parents obligated to pay child support sometimes find their financial circumstances have significantly changed since the original court order was issued and can no longer afford the payments. If you are experiencing this situation, you can modify the existing Income Withholding Order. You can ask for a child support modification in any of the following situations:
You were fired or laid off from your job.
You retired.
You obtained a new or additional job.
Your income increased or decreased.
You experienced other changes in your employment or earning capacity.
The other parent's income increased or decreased.
There is a change in custody, visitation, or parenting time.
Your family size changed (e.g., getting married, getting divorced, having another child, or adopting a child).
You became disabled.
You were sent to jail or prison.
You were deployed during active military service.
The needs of the child changed.
To obtain a modification, you must first file the appropriate motion with family court. You will be required to submit proof of:
Your income and expenses, including childcare expenses
Your current child custody and visitation arrangements
Medical insurance
Unemployment benefits if you lose your job
Disability status if you are disabled
Jail or prison status if you are incarcerated
Retirement income if you are retired
The local DCSS will review the information you and the other parent provide to determine if a modification is necessary and decide on a new amount. In most cases, your modification request will be granted if your circumstances have changed enough to warrant at least a 20% change in payment or a $50 change, whichever is less.
After the court approves the new amount and updates the court order, you must request notice of the amendment to your Income Withholding Order from the court. You'll also need to have it validated by the judge and deliver it to the necessary employer. If your oldest child is no longer eligible for child support but you have younger children, you can also use this document to update the court order. The order will reflect this change and reduce your payments accordingly.
Be Prepared for Child Support Termination
If you are anticipating termination of your child support soon, it is crucial to prepare for this date by having all necessary documentation ready for review by the court. The judge may require you to provide proof that you no longer have an obligation to pay child support, such as the child's birth certificate or high school diploma. Attorney Paula D. Kleinman can help you understand your child support obligations and gather evidence to modify your child support issue. Our firm can then assist you in navigating the termination of your court order. Contact our office to ensure you are prepared and do not end up paying more than your fair share of child support.